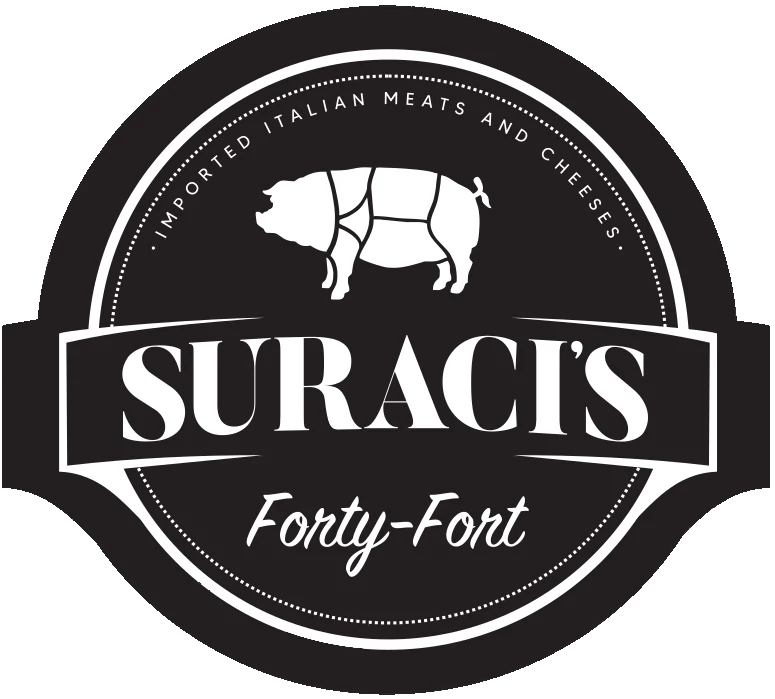 Menu
Gluten-Free Food Options | Imported Italian Cheeses and Meats | Over 20 Years of Experience
Delectable Food @ Suraci's
Suraci's is your local entryway to incredible cuisine. Upon visiting, you will experience the gastronomic wonders of the world. We are devoted to offering only the best, and we exclusively prepare each meal using organic, fresh ingredients. Discover the wide variety of items on our menu, including our delicious in-house pastas and speciality Italian meats and treats available in our deli. Each item is expertly prepared to produce a symphony of tastes that will leave your palette begging for more. For this reason, whether you're a food expert or a casual diner looking for comfort food, we urge you to come and enjoy the Suraci's experience right away. We don't simply serve meals; we also offer amazing dining experiences.
Chicken Orzo | Zuppa Del Giorno
Cup $3.99 | Bowl $5.99
(Add Chicken or Turkey for $4.00. Add Shrimp, Ahi Tuna, Salmon, or Steak for $5.00)
Antipasto $12.99
Shaved Romaine, Soppressata, Capicola, Mozzarella, Provolone, Tomato, Roasted Peppers, Olives, Red Wine Vinaigrette.
Caprese Salad $10.99
Fresh Mozzarella, Plum Tomatoes, Baby Arugula, Basil Oil, Balsamic Vinaigrette
Caesar Salad $10.99
Romaine Lettuce, Parmesan Cheese, Housemade Croutons, Caesar Dressing
Cobb Salad $12.99
Shaved Romaine, Cherry Tomatoes, Egg, Crispy Prosciutto, Gorgonzola, Balsamic Vinaigrette
Spring Salad $10.99
Mixed Greens, Strawberries Beets, Feta Cheese, White Balsamic Vinaigrette
House Salad $9.99
Spring Mix, Tomatoes, Cucumbers, Red Onion, Carrots, Red Wine Vinaigrette

Steakhouse Salad $15.99
Flank Steak, Mushrooms, Hard Boiled Egg, Bacon, Cherry Tomato, Blue Cheese, White Balsamic Vinaigrette
Thai Chicken Salad $13.99
Chicken, Napa Cabbage, Edamame Beans, Carrots, Avocado, Fried Wontons, Orange Ginger Dressing

(Served cold or pressed on baguette.)
Antipasto $12.99
Capicola, Honey Ham, Soppressata, Fresh Mozzarella, Marinated Peppers, Lettuce, House Dressing
Beef and Cheddar $11.99
Roast Beef, Caramelized Onions, Cheddar Cheese, Horseradish Aioli
Chicken Bruschetta $10.99
Rotisserie Chicken, Garlic, Tomatos, Fresh Mozzarella, Basil Oil, Balsamic Vinaigrette
Daniele $11.99
Hot Capicola, Soppressata, Prosciutto, Sharp Provolone, Sweet Peppers, House Dressing
Danny Girl $10.99
Breaded and Fried Eggplant, Fresh Mozzarella, Arugula, Balsamic Vinagrette
Danny Boy $11.99
Breaded & Fried Eggplant, Prosciutto, Arugula, Mozzarella, Balsamic Vinaigrette
Murazzi $11.99
Porketta, Capicola, Lonza, Sharp Provolone, House Dressing
The NEPA $10.99
Ham, Roasted Turkey, Lettuce, Tomato, Onion, Mayo

Porchetta $11.99
Broccoli Rabe, Sharp Provolone, Red Wine Vinaigrette

Polpette $10.99
Housemade Meatballs, Marinara, Mozzarella
Tacchino $11.99
Roasted Turkey Breast, Spinach, Sweet Peppers, Avocado Mayo
Chicken Milanese $10.99
Fried Chicken Cutlet, Arugula, Lemon Vinaigrette
Drunken Parm $11.99
Fried Chicken Cutlet, Mozzarella Cheese, Vodka Sauce
Chicken, Bacon, Ranch $11.99
Fried Chicken Cutlet, Bacon, Pepper Jack Cheese, Ranch Dressing
Eggplant Parm $10.99
Breaded Eggplant, Marinara Sauce, Mozzarella Cheese
Fort $12.99
Fried Chicken Cutlet, Porchetta, Hot Soppressata, Provolone, Lettuce, Tomato, Red Wine Vinaigrette
Goodfella $12.99
Fried Chicken Cutlet, Mozzarella, Broccoli Rabe, Roasted Red Peppers, Balsamic Vinaigrette
Godfather $12.99
Fried Chicken Cutlet, Mortadella, Soppressata, Capicola, Provolone, Hot Cherry Peppers, Red Wine Vinaigrette

Godmother $12.99
Fried Chicken Cutlet, Mortadella, Soppressata, Capicola, Provolone, Sweet Peppers, Red Wine Vinaigrette

(Available daily after 3pm)
Side Salad $3.00
Baked Gnocchi Al Forno $18.99
Housemade Gnocchi, Murazzi Italian Sweet Sausage, Ricotta, Mozzarella, Marinara
Bolognese $17.99
Traditional Meal Sauce, Spaghetti
Chicken Marsala $17.99
Sautéed Chicken, Wild Mushrooms, Marsala Wine, Spaghetti
Chicken or Shrimp Alfredo $17.99
Sautéed Chicken or Shrimp, Basil Parmesan Cream Sauce, Fettuccine
Chicken Parmesan $16.99
Breaded and Fried, Mozzarella Cheese, Tomato Sauce, Spaghetti
Eggplant Parmesan $16.99
Breaded and Fried, Mozzarella Cheese, Tomato Sauce, Spaghetti
Chicken or Shrimp Vodka $17.99
Vodka, Basil, Tomato Cream Sauce, Penne

Chicken or Shrimp Francaise $17.99
Egg Battered and Pan Fried Lemon Butter Sauce, Pappardelle Pasta

Drunken Lasagna $16.99
Fried Chicken Cutlets, Ricotta and Mozzarella Cheese, Vodka Sauce

Tuna Poke $15.99
4oz. Marinated Tuna, Basmati Rice, Seaweed Salad, Edamame Beans, Avocado, Carrots, Won-tons, Soy Ginger Vinaigrette
Steak Fajita Bowl $15.99
Flank Steak, Brown Rice, Sauteed Onions and Peppers, Guacamole, Pico de Gallo, Sour Cream, Tortilla Strips, Lime Vinaigrette
Blackened Salmon $15.99
Cajun Spiced, Jasmine Rice, Black Beans, Roasted Corn, Red Onions, Cucumbers, Avocado Vinaigrette
Hours
Tue - Sat: 11:00am - 7:00pm
Sun: Closed
Mon: Closed